ABB TK812V050 3BSC950118R2-800xA WITH FACTORY SEALED
| | |
| --- | --- |
| Name: | ABB TK812V050 3BSC950118R2-800xA WITH FACTORY SEALED |
| Category: | |
| Offered by: | |
ABB TK812V050 3BSC950118R2-800xA WITH FACTORY SEALED Description:
Amikon is your best supplier of industrial spare parts!

The spirit of enterprise
Amikon Limited of "diligence, truth-seeking, pioneering, development" spirit of enterprise, in the enterprise internal build positive, unity and cooperation, innovation and enterprising enterprise culture and talent environment.
Guarantee & Returns
1. All products we sell are 100% New original Package.in good condition and will be examed before they are shipped. We will try our best to avoid any quality problems.
2. We offer 12 month warranty after receiving parcels. If there are some workmanship or material defects with the products, please contact us firstly, we will exchange it or offer other solutions for you to make a choice.
3. The shipping and handling charge is not refundable and customer should be responsible for all the charges of unreasonable returning and reshipping. All return items must be in good condition. They must under resalable condition. Man-made defects are not guaranteed, such as broken, scratched and so on. Thanks for understanding and cooperation!
4. Terms of Payment:We accept T/T
Sales Manager :Yuki
Email:sales15@amikon.cn
WhatsApp|Phone: 86 17359287459
Sky:live:498b014e476a7ffd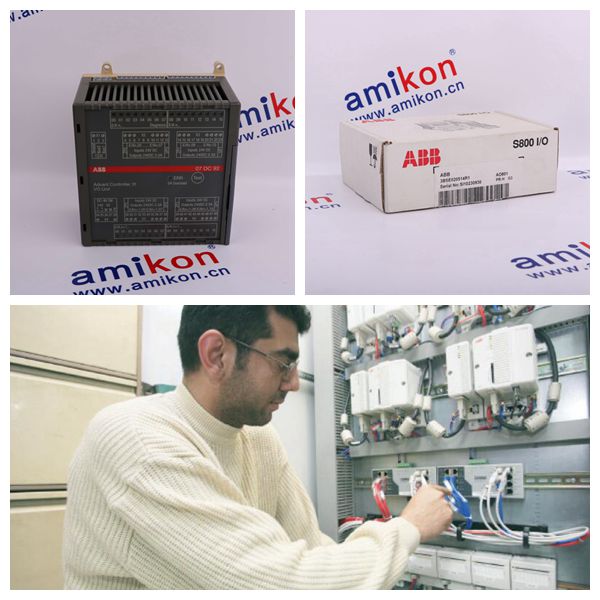 If you need anything, we are able to solve your defect part or exchange, welcome inquiry!
Products :
Control Systems (DCS, PLC/SPS, CNC)
- Panel Controllers
- HMI and Display Panels
- Industrial PC's
- Drives ( Frequency Inverter and Servo)
- Motors
- Power Supplies

If an order more than 7450usd,you can get Airpods as gift.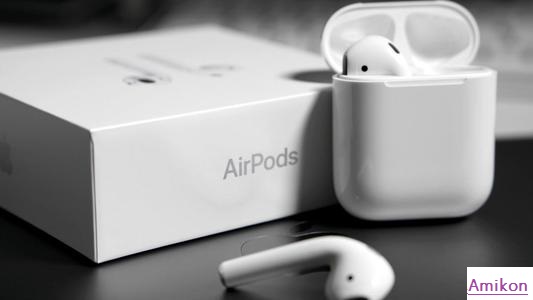 Email:sales15@amikon.cn

​
We have large of inventory for our company's advantage products.
ALLEN BRADLEY 1794-ASB2 SER. D F/W H
ALLEN BRADLEY 2094-BC01-M01-S SER. B F/W 1.122 NSFS
ALLEN BRADLEY 2094-BC02-M02-S SER. C F/W 1.132 NSMP
ALLEN BRADLEY 2098-DSD-030X-DN SER. B REMAN
ALLEN BRADLEY 2098-DSD-HV030-SE SER. B F/W 1.52 NSMP
ALLEN BRADLEY 20AB028C3AYNANC0 SERIES A AC DRIVE
ALLEN BRADLEY 20AD011A3AYNANNN SER.A POWERFLEX (AS PICTURED)
ALLEN BRADLEY 20AD022A3AYYADNN SER. A POWERFLEX DRIVE
ALLEN BRADLEY 20AD040A0AYNANNN SER. A F/W 2.008 UNMP
ALLEN BRADLEY 20BD065A3AYNAND0 SER. B F/W 4.002 UNMP
ALLEN BRADLEY 20F11ND065AA0NNNNN SER. A F/W 1.005 UNMP
ALLEN BRADLEY 2711-B5A1X SER.F REV.L FRN.4.20 (AS PICTURED)
ALLEN BRADLEY 2711-B5A2 SER. A F/W 1.03
ALLEN BRADLEY 2711-B5A2X SER. G F/W 4.20 (REMAN)
ALLEN BRADLEY 2711E-K14C6 SER.E
ALLEN BRADLEY 2711-K5A2 SER. F F/W 4.10 NSMP
ALLEN BRADLEY 2711-K9A1 SER. F (BR/WH) NSMP
ALLEN BRADLEY 2711-K9C9X SERIES C REV D FRN 3.02 PANELVIEW (REMANUFACTURED)
ALLEN BRADLEY 2711P-RP1 SER. G (BR/WH) NSMP
ALLEN BRADLEY 2711P-T10C4B1 SERI.A O/I (REMANUFACTURED)
ALLEN BRADLEY 2711-PT10C4D1 SERIES A PANEL VIEW *REMANUFACTURED*
ALLEN BRADLEY 2711-T6C9L1 SER.B PANEL VIEW 600 TOUCH
ALLEN BRADLEY 2711-T6C9L1X SER.B PANEL VIEW 600 TOUCH
ALLEN BRADLEY 500FL-EOD93 SER. A 120V (BR/WH) NSMP
ALLEN BRADLEY 509-EOB SER. A NSNP
ALLEN BRADLEY 5130-RM1 MANAGER MODULE SER. A F/W: A06 * REMANUFACTURED *
ALLEN BRADLEY 513-BJB-3-4G-40 SER. E UNMP
ALLEN BRADLEY 5250-MLP1 SER. A F/W A01 NSNP
ALLEN BRADLEY 6171-ENC2 SER. A (AS PICTURED) UNMP
ALLEN BRADLEY 6171-ENC2 SER. A UNMP
ALLEN BRADLEY 6180-BFCDEGAZCBZ SERIES B OPERATOR INTERFACE **
ALLEN BRADLEY 6181-AIBBAAZZZ SER. A PANELVIEW
ALLEN BRADLEY 6181P-15TPXPH SER. D (AS PICTURED) UNMP
ALLEN BRADLEY 6181P-15TPXPH SER. D UNMP
ALLEN BRADLEY 6182-CGDZZC SER. A TOUCH SCREAN
ALLEN BRADLEY 7300-UME W/7300-VDZ 634978-90 REV. 3 REMAN
ALLEN BRADLEY 7300-UME W/7300-VDZ 634978-90 REV. 4 REMAN
ALLEN BRADLEY 7300-UME W/7300-VDZ 634978-90 REV. E1 REMAN
ALLEN BRADLEY 7300-UME W/7300-VDZ 634978-90 REV. E3 REMAN
ALLEN BRADLEY 7300-UME W/7300-VDZ 634978-9004 REV. 4 NSNP
ALLEN BRADLEY 7300-UME W/7300-VDZ 634978-9004 REV. 4 REMAN
ALLEN BRADLEY 7300-UME W/7300-VDZ-1 634978-9004 REV. 4 REMAN
ALLEN BRADLEY 7300-UME-1 W/7300-VDZ 634978 REV. E1 REMAN
ALLEN BRADLEY 7300-UME-1 W/7300-VDZ 634978-90 REV. 4 REMAN
ALLEN BRADLEY 7300-UME-1 W/7300-VDZ 634978-90 REV. E1 REMAN
ABB TK812V050 3BSC950118R2-800xA WITH FACTORY SEALED was added in Oct 2020
ABB TK812V050 3BSC950118R2-800xA WITH FACTORY SEALED has been viewed 8 times
20 More Products from Amikon plc :