CPU/NA386 G.D 15AD80H0005 G.D 15AD80G0027
| | |
| --- | --- |
| Name: | CPU/NA386 G.D 15AD80H0005 G.D 15AD80G0027 |
| Category: | |
| Offered by: | |
| | |
CPU/NA386 G.D 15AD80H0005 G.D 15AD80G0027 Description:
SALES MANAGER :YUKI HUANG
E-MAIL : SALES15@AMIKON.CN
PHONE: +8617359287459
SKYPE:+8617359287459
​
---
WHY CHOOSE AMIKON
100% SATISFACTION
We believe expertise is priceless. With over years of experience, and top engineers on staff, we can help you solve or avoid problems that threaten your business.
TRUST GUARANTEED
Not only de we have a vast inventory, our team makes sure every piece of equipment is in working condition.
EXPERTISE
Time is money, especially when your equipment is down. We work quickly to get your equipment on its way so you can get back up and running.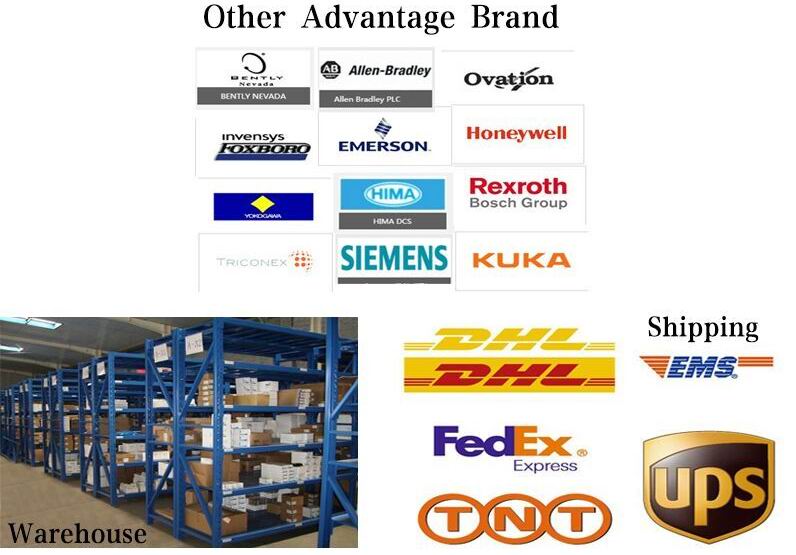 ---
ALLEN BRALDEY
·Allen-Bradley ControlLogix : 1756-L73S , 1756-CN2R , 1756-RM2 , 1756-PA75R
·Allen-Bradley Input/Output (I/O) Modules : 1794-AENT , 1783-MS06T , 1786-RPFM
·Allen-Bradley MicroLogix : 1764-24BWA , 1766-L32BXB , 1762-L40BWA , 1763-L16BBB
·Allen-Bradley PLC-5 : 1771-P7 , 1785-BCM ,1771-DXPS , 1771-P7 , 1785-L80B
·Allen-Bradley PanelView : 2711-B5A8X,2711-B6C10, 2711-K3A5L1, 2711P-RP8D
·Allen-Bradley SLC 500 : 1747-L541 ,1747-L542 , 1746-IM16 , 1746-A13 , 1746-P3
ABB
·ABB Advant OCS and Advant-800xA : DO810 ,SD831 ,AI810 PM856K01
·ABB Bailey INFI 90 : IMDSO14 , IMFEC12 , IMDSI22 , IMHSS03, SPBRC410
·ABB H&B Freelance 2000 : DCP02, DPW02 ,AV43 , DLM02 ,
·ABB Master : DSTX120 57160001-MA , DSTD108P , DSTK183 2639603-BX
·ABB Operator Panel : PP835A , PP836A , PP885 3BSE069276R1
·ABB Procontic CS31 : 07KT97 , 07EA63R1, 07DC92 , 07KR51
·ABB Robots : DSQC679, DSQC697 , DSQC633, DSQC664
PPD113 , PMA324BE ,PFEA112-65 , UAC346AE01 ,UFC719AE101 , HITE303278R1
---
Email:

sales15@amikon.cn
Our price is just what

you need,pls contact Yuki soon.
HOT SELLING AND GOOD PRICE :
FOXBORO dcs FBM03 P0400YD FBM3
FOXBORO DCS P0902XA FBM41
FOXBORO DCS FBM14 CM400YQ
FOXBORO DCS CM400YK FBM09 FBM9
FOXBORO DCS P0902XB FBM42
DELTAV KJ4001X1-BA3 / VE3051C0
DELTAV KJ3221X1-BA1/VE4005S2B1/VE4005S2B2 S2B3 /VE4035S2B1
DeltaV KJ3204X1-BA1 /VE4002S1T2B5/CE4002S1T2B6/CE4002S1T2B5
DELTAV KJ3203X1-BA1 VE4001S2T2B4 / CE4001S2T2B4
DELTAV KJ3203X1-BA1 VE4001S2T2B4 / CE4001S2T2B4
DELTAV KJ3102X1-BA1
DELTAV KJ3002X1-BG2 VE4003S5B1 VE4003S4B1
DELTAV KJ3002X1-BG2 VE4003S5B1 VE4003S4B1
DELTAV KJ3002X1-BB1
DELTAV KJ3002X1-BB1
DELTAV KJ3002X1-BB1
DELTA VFD022B43P-A
ABB TU847 3BSE022462R1
ABB TU847 3BSE022462R1
ABB TU846 3BSE022460R1
ABB TU845/3BSE021447R1
ABB TU844 3BSE021445R1
ABB TU843/3BSE021443R1
ABB TK851V010/3BSC950262R1
ABB TB815 /3BSE013204R1
ABB TB815 /3BSE013204R1
ABB Bailey NTST01
ABB Bailey NTMP01
ABB Bailey NTCS04
ABB Bailey NTCL01
ABB BAILEY INFI 90 IEPMU01
ABB Bailey IMDSI22
ABB Bailey IMDSI12
ABB BAILEY IMDS004 INFI 90 IMDSO04
ABB BAILEY IMDS004 INFI 90 IMDSO04
ABB Bailey IEMMU21
ABB Bailey DCS IMFBS01
ABB BAILEY 6637827B1
ABB Bailey P-HB-AIN-3000S100 / AIN300 BASE
ABB ASTAT AQ TRAFO AB/SLMG 99/478129H1
ABB AO810 3BSE008522R1
ABB AI890
ABB AI835 3BSE008520R1
ABB AI830 3BSE008518R1 / AI830A 3BSE040662R1(2650)
ABB AI830 3BSE008518R1 / AI830A 3BSE040662R1(2650)
ABB AI810 3BSE008516R1 AI845 AO845 AI830 AO810
ABB ACS600 NIOC-02C
ABB AC800F TK807F /3BDM000210R1
ABB AC800F TK807F /3BDM000210R1
CPU/NA386 G.D 15AD80H0005 G.D 15AD80G0027 was added in Jan 2021
CPU/NA386 G.D 15AD80H0005 G.D 15AD80G0027 has been viewed 10 times
20 More Products from PLC DCS CONTROL SYSTEM INC. :