SM-SD10MS Automatic Solder Dross Separation Machine
| | |
| --- | --- |
| Name: | SM-SD10MS Automatic Solder Dross Separation Machine |
| Category: | |
| Offered by: | |
SM-SD10MS Automatic Solder Dross Separation Machine Description: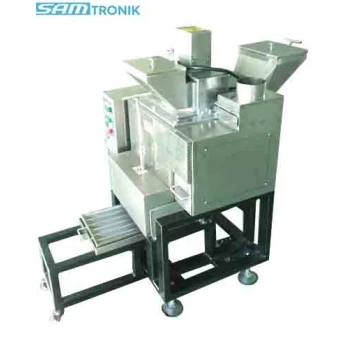 CONTACT: JACKY.LI@SAMTRONIK.COM

WWW.SAM-SMT.COM
| | |
| --- | --- |
| Categories | Other Equipment |
| Album | View larger image |
| Brand | SAMTRONIK |
| Model | SM-SD10MS |
| Power | 220V |
| Net weight | 110KG |
| Dimension | L680*W850*H1050mm |
| Update Time | 2020-11-16 |
Contact Now
Favorites
DETAIL INFORMATION
SM-SD10MS Automatic Solder Dross Separation Machine
Features:
1, Uses special mixing & seperation design, the dross automatically feeded into inner part of mixing part.
2, Automatic separation of tin and tin ash,into the tin and tin-ash collection device.
3, Separated liquid pure tin automatically stored in the tin cabin, when it is reaches a certain volum, the alarm system turns on, operator just only need discharge the liquid pure tin into molding tray.
4, This machine is no need to clean high temperature filtering cabin to avoid any human damange.
5, Stability of high separation rate, powder type ash afterater separation hardly see any solder by visual.
6, Suit for energy saving, safty and Econ-friendly requirement.
7, Ability: 120KG-150KG/8H
8, Heat insulation prevention mesh controls the machine outside temperature within 45℃, which is avoid operator to be hurt.
Body:
All-stainless steel tank,clean convenience.
Power:220V;
Machine power :4.3KW;
Working Power 1.2KW ;
Net weight: 110KG;
Dimension:L680*W850*H1050mm
Electronic Part:
1, Keyboard panel control
2, OmRON temperature meter vertically display temperature adjustment with accurate temperature.
3, Uses PID+SSR for temperature control
4, Uses creepage protection device.
Mixing & Separation System:
1, Feeding gate: ≤10KG dross*2
2, 316L stainess steel oven can bear high temperature and rust. Max. 70kg "bottom tin" stored in empty oven, needs 60mins to be melt when uses the machine
3, Uses "U" shape heater covered cast iron heating plate, which is avoid deformation.
4, Patent mixing and separation system.
5, Separation Speed: 15KG /60mins
6, Mixing Motor: 90W 220V
7, Tin Bar/ash: Separated pure tin goes into a cabin, when it reaches a certain volum, the alarm system turns on to inform discharge. Equipped with 1 sets molding tray. Ash goes into collection box, equipped with 2 boexes.
Filtering System:
Outer exhausting gate: 4".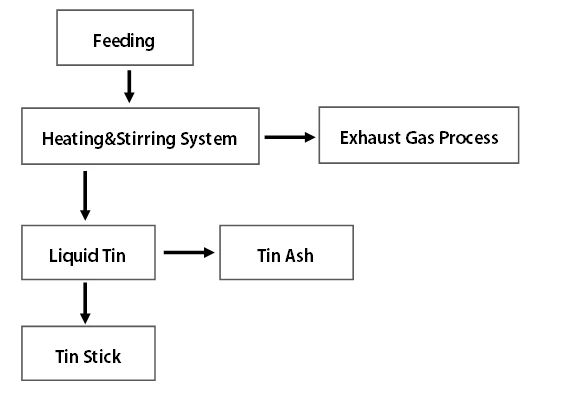 SM-SD10MS Automatic Solder Dross Separation Machine was added in Nov 2020
SM-SD10MS Automatic Solder Dross Separation Machine has been viewed 134 times
20 More Products from Samtronik International Limited :