Rubber Pressure Roller Wheels for Edgebanders Auto Edge Banding Machine
| | |
| --- | --- |
| Name: | Rubber Pressure Roller Wheels for Edgebanders Auto Edge Banding Machine |
| Category: | |
| Offered by: | |
Rubber Pressure Roller Wheels for Edgebanders Auto Edge Banding Machine Description: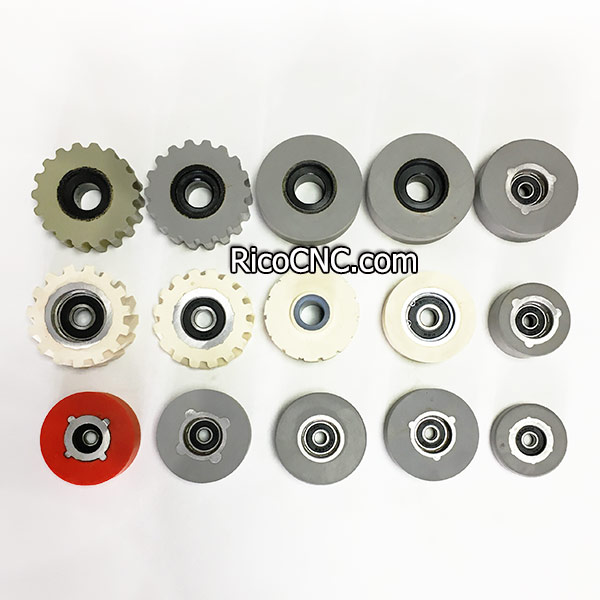 This rubber roller is one of the edge banding machine accessories. It is an edge conveyor roller, also called pressure roller. It is the important edgebander part, press the workpiece, work with conveyor chain pad to get edge banded.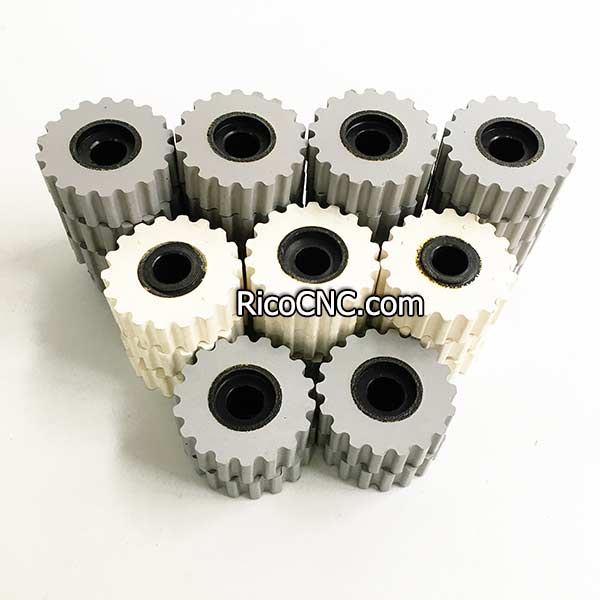 Different edgebander manufacturers the edge band pressure wheel in different sizes and shapes.
Mainly there are smooth roller with bearing, gear roller with bearing, smooth roller with/ without countersink, gear roller with/ without countersink.
Gear type also have 2 kinds, straight tracking and angle tracking
Also work in a different area, there are normal pressure wheels and heat-resistant pressure wheels in high-temperature hot area.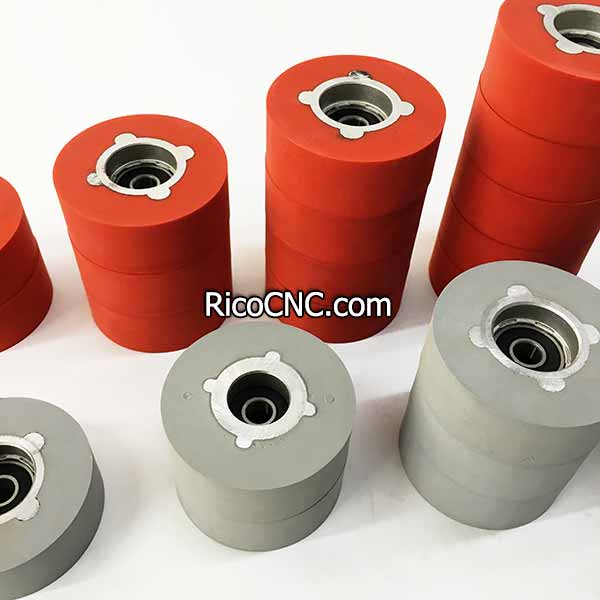 Rubberized Pressure Rollers Sizes:
Inner dia. 8mm

Inner dia. 10mm

Inner dia. 12mm

Other inner dia.

75*8*13.5mm, 67*8*27mm, 67*8*25mm, 65*8*30mm, 65*8*28mm, 65*8*25mm, 65*8*14mm, 60*8*24mm, 60*8*23mm, 60*8*20mm, 60*8*14mm, 58*8*23mm, 55*8*30mm, 55*8*23mm, 55*8*13.5mm, 54*8*40mm, 54*8*32mm, 54*8*30mm, 54*8*28mm, 48*8*25mm, 48*8*12mm, 40*8*30mm, 34*8*15mm

70*10*20mm, 70*10*18mm, 65*10*28mm, 65*10*14mm,

65*12*28mm, 65*12*14mm, 60*12*20mm, 58*12*32mm, 58*12*28mm, 58*12*16mm, 55*12*25mm, 54*12*32mm,

70*20*25mm, 70*18*25mm, 62*16*24mm, 82*17*23mm, 82*20*23mm, 78*17*38mm, 60*30*22.5mm, 100*24*28mm, 106*15*25mm,

etc
If the size you need not listed, welcome to contact us directly.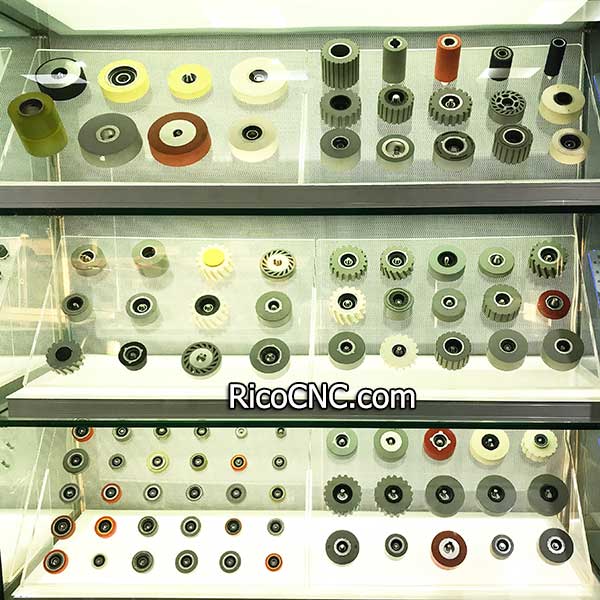 RicoCNC is a reliable edgebander accessories supplier for most edge banding machines such as Biesse Roxyl, Biesse Akron, Homag, SCM, IMA, Brandt, Holz-her, Casadei Busellato, Felder, Laguna Bandit, CEHISA, IDM, Fravol, IDIMATIC, LIGA, KDT, Naixing, Huali, Hold and other Chinese edgebanders, etc.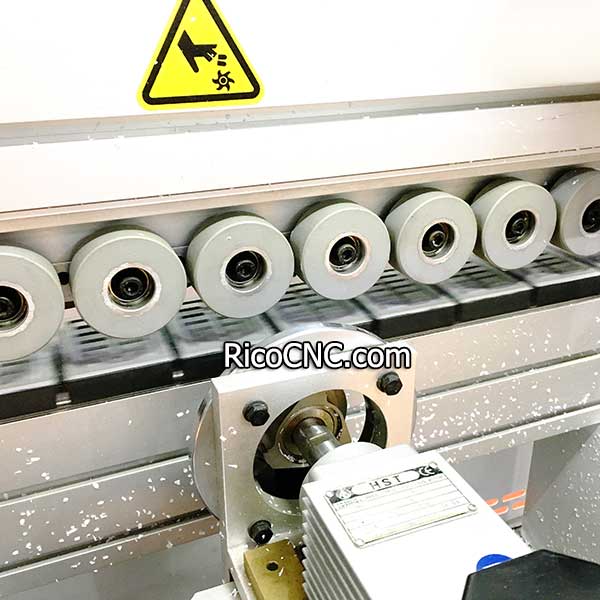 If any needs of edgebander spare parts, welcome to contact us.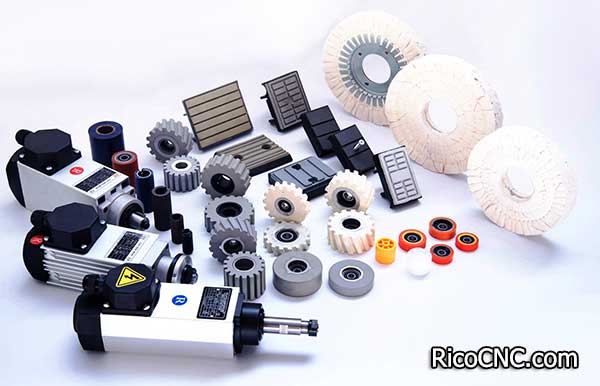 Rubber Pressure Roller Wheels for Edgebanders Auto Edge Banding Machine was added in Dec 2020
Rubber Pressure Roller Wheels for Edgebanders Auto Edge Banding Machine has been viewed 119 times
7 More Products from Suzhou Rico Machinery Co.,LTD :