IMHSS03
| | |
| --- | --- |
| Name: | IMHSS03 |
| Category: | |
| Offered by: | |
| | |
IMHSS03 Description:
SALES MANAGER :YUKI HUANG/ PHONE: +8617359287459
E-MAIL : SALES15@AMIKON.CN/ SKYPE:+8617359287459
Amikon Limited is an international company with many PLC DCS products.
We had emerged from a local engineering company with a single staff that provided solutions in factory automation to become nowadays a company
that serves the Oil & Gas industries, EPC contractors, System Integrators and other industrial automation and process control companies worldwide.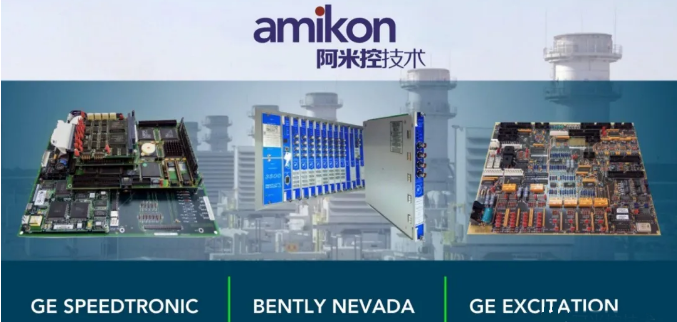 We have large of inventory for our company's advantage products.
BENTLY EPRO ALL SERIES OF PRODUCTS SPAR PARTS PROBE Proximitor
PLC : AB,ABB,GE,Schneider
DCS : ABB,Siemens MOORE,Foxboro,Westinghouse,YOKOGAWA
ESD : Triconex,HIMA,BENTLY,ICS
Excitation cards : ABB,GE Marke
DETAILS OF THIS ITEM:
Why Choose Us?
FAQ
Q: Is your product new?
A: Yes, brand new.

Q: What is the warranty?
A: 1 year.

Q: What's your advantage?
A: ①Competitve price
②Fast delivery
③Thoughful service

Q: What about payment?
A: T/T
WE CAN OFFER YOU BEST PRICE
SIEMENS 6ES7 972-0CA34-0XA0
WEIDMÜLLER 8708670000
SEMIKRON SEMITRANS SKM 100GB 123D
SEMIKRON SEMITRANS SKM 75GAL 123D
BALLUFF 0809HU
IFM IG0342
WENGLOR TO22PB3
SIEMENS 6EP1 333-1SL11
PILZ PNOZ X4
PILZ PNOZ X3P
WAGO 787-1022
SIEMENS 6EP1333-2BA20
SIEMENS 3VA9257-0HA10
SIEMENS 6GK1 502-3CB10
WEIDMÜLLER WTZ4.PT100/2
WEIDMÜLLER WTS4.PT100/2
KL?CKNER MOELLER AT0-11-1-ZB
LEUZE HRT 96K/P-1630-800-41
IFM E30009
BALLUFF BMF 307K-PS-C-2-PU-02
PILZ PSS SB DI808
IFM IM 5117 IMC3040-BPKG/US-100-DPS
SIEMENS 6ES7 321-7BH00-0AB0
TELEMECANIQUE TSX DSF 635
SIEMENS 3TK2943-0BB4
IFM IIS210 M30
SIEMENS 6ES7 322-1BL00-0AA0
SIEMENS 6ES7 321-1BL00-0AA0
IFM IF5930 IFA3004-BPKG/US
OMRON S82K-01512
KRONES KRONES/KNT-24-10-1
PHOENIX CONTACT INTERBUS IBS RT 24 DIO 16/16-T
DEUTRONIC E-TOP 05-12
B&R 7EX470.50-1
EMI MODEL: XZ850530
H5-IES-SC-24DC/500AC-9
SIEMENS 6ES5 470-7LA12
SIEMENS 6ES7 322-1BH01-0AA0
PHOENIX CONTACT FL SWITCH 5TX
PHOENIX CONTACT IBS IL 24 BK-T
ABB TA25
FESTO SME-8M-DS-24V-K
FESTO SME-8-K-...-LED-24
KÜBLER CODIX 6.540.012.300
OMRON TL-X1R5B1-GE
SIEMENS 6ES7 307-1KA00-0AA0
TELEMECANIQUE ZCK-E67
SIEMENS 6ES7 322-1BF01-0AA0
KL?CKNER MOELLER ETS V1-2
SIEMENS 6EP1 333-2BA00
TURCK 4602060
ABB BC6-30-10-2.4
KISSING LD08.XLMP.2
SIEMENS 6ES7 323-1BL00-0AA0
SIEMENS 6ES7 138-4CA01-0AA0
SCHMERSAL ZV14H 235-11Z-M20
PEPPERL+FUCHS WE77/EX-1
PANASONIC PM4HA-H-24VW
SIEMENS 3RG4112-3AG35
PEPPERL+FUCHS NBN30-L2-E2-V1
SIEMENS 6EP1 334-1SL11
POSTEN 3XMBS
SIEMENS 6EP1333-2AA01
SICK WL18-3P430
TURCK NI50U-CK40-AP6X2-H1141
SIEMENS 6ES5 267-8MA11
SIEMENS 6ES5 385-8MB11
EATON AT0-11-S-IA
REXROTH HSA06A009-4X/M00
TELE S2X
TELE CE1
ZDM 16/25
DSNN-25-25-P-A
BALLUFF BMF 214K-PS-C-2A-SA2-S49-00,3
IFM MK5101 MKT3000-BPKG/0,3/AS
FESTO SME-8-S-LED-24
PULS QT20.241
SIEMENS 6ES7 322-1BH01-0AA0
SIEMENS 6ES7 321-1BL00-0AA0
FESTO CRSMT-8
KL?CKNER MOELLER DILER-40
OMRON E2A-M12KS04-M1-B1
SIEMENS 6ES7 321-1BL00-0AA0
SIEMENS 6GK5798-0CN00-0AA0
SIEMENS 6XV1875-5AH20
SIEMENS 6ES7321-7BH01-0AB0
OMRON C200H-ID212
SIEMENS 3SE2 100-3B
SIEMENS 6ES7 322-1BH01-0AA0
REXROTH NFD03.1-480-016
BUSCHJOST 8253000.8001
IF5712 SENSORS IFK3004-PBKG/US
SIEMENS 6ES7 323-1BL00-0AA0
​

E-MAIL : SALES15@AMIKON.CN
IMHSS03 was added in Mar 2021
IMHSS03 has been viewed 31 times
20 More Products from Amikon DCS Control Inc. :