AB 1769-ECR
| | |
| --- | --- |
| Name: | AB 1769-ECR |
| Category: | |
| Offered by: | |
| | |
AB 1769-ECR Description:
SALES MANAGER :YUKI HUANG/ PHONE: +8617359287459
E-MAIL : SALES15@AMIKON.CN/ SKYPE:+8617359287459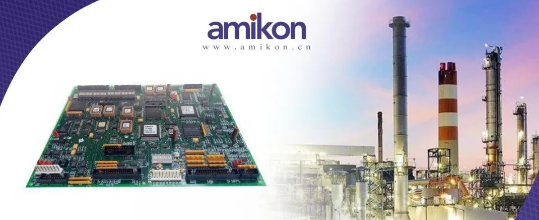 Industry downtime can cost hundreds of thousands in lost revenue. Whether you need a replacement part quickly, or backup stock, the amikon team are on hand to find quality obsolete, new and factory automation and industrial control parts. Our aim is to get your industrial machines back up and running at the best price.


SERVICE:

Warranty: 12 months.
Lead time: 1-2 working days.
Type of payment:T/T and Western Union.
Courier partners: DHL, UPS, TNT, FedEx and EMS.
Technical specification, manuals and data sheets: Available on request.



----(DCS)DISTRIBUTED CONTROL SYSTEM

ABB 3AUA0000110429 SYSCON2 746924
Invensys Foxboro FBM214 FBM242 B0123HE
Invensys Triconex 3625 3700A 3604E
Ovation 5X00481G01
Woodword 5462-758B
HIMA F2-DO-16-02 F8650E
Yokogawa SAI143-S03 S1 F9342L-02
Honeywell 51402497-200 51403519-160 51199194-100 CC-PDO801 51405043-175
Emerson KJ4001X1-NB1 12P3368X012

​
WE CAN OFFER YOU BEST PRICE
SICK WL12-2P430
Kl?ckner Moeller PKZM0-20
Siemens 6EP1 334-1SL11
B&R 7AT352.70
ABB 0HB 125J12E011
ifm OL5003
Hengstler H0Z-464-1325
FANUC A02B-0260-C021
Siemens 6EP1 961-2BA00
Siemens 3SE2 100-0B
SICK WT160-P480
SICK WS18-2D430
SICK WT27-P610
Siemens 3RV1021-4BA10
Siemens 3RV1021-1GA10
EATON PKZM0-4-SC
Schneider LC1D128
Siemens 3RV1021-4AA10
Siemens 3RV1321-1JC10
Kl?ckner Moeller DILER-22
SICK IM 12-02BPS-ZC1
Siemens 6ES7 138-4CA60-0AB0
Kl?ckner Moeller PKZM0-4-T
Siemens 3SE5 112-0BH01
Beckhoff EL9001
EATON PKZM0-6,3-SC
HCSF-062
di-soric VKHM-W-5/4/LP
Schneider LC1D12
Phoenix Contact STEP-PS/1AC/24DC/2.5
Balluff BES 516-324-G-E5-C-S49
Siemens 6EP1332-1SH42
Siemens 6EP1961-3BA20
Kl?ckner Moeller DIL00AM-G
Kl?ckner Moeller PKZM0-16
westermo TD-33/V90
Vishay GMKP 850-50IBR
Pepperl+Fuchs NCB2-14GM60-Z0-Y
EATON PKZM0-2,5-SC
EATON PKZM0-1-SC
Siemens 6EP1 334-1SL11
Siemens 6EP1 333-1SL11
Kl?ckner Moeller MCS4
IXDN609C
MORNSUN H2405D-2W
EATON PKZM0-4
Sick WL260-P230
Kl?ckner Moeller PKZM0-2,5
Kl?ckner Moeller DILER-31
Schneider LC1DT25
Telemecanique XCKN2110P20
Schneider Electric LADR0
Kl?ckner Moeller PKZM0-16
Telemecanique RE7TL11BU
Siemens 6ES7 322-1BL00-0AA0
CJX1-9
OMRON G7L-2A-TUBJ-CB
Moeller DILEM-10-G
santon X85.16P4G-A-X0123
Siemens 3SE5 122-0MA00
Kl?ckner Moeller FAZ G4A,B10,G1A
Kl?ckner Moeller PKZM0-10
Siemens 5SM1342-6
Kl?ckner Moeller PKZM 1-0,6
Siemens 3RV2011-1AA15
Schmersal AZ 15 ZVK-M16
Siemens 3UA50 00-1J


E-MAIL : SALES15@AMIKON.CN
AB 1769-ECR was added in Mar 2021
AB 1769-ECR has been viewed 9 times
20 More Products from Amikon DCS Control Inc. :