ABB TEU471-EX.A P.11471-0-3011011 F.6.880581.2
| | |
| --- | --- |
| Name: | ABB TEU471-EX.A P.11471-0-3011011 F.6.880581.2 |
| Category: | |
| Offered by: | |
ABB TEU471-EX.A P.11471-0-3011011 F.6.880581.2 Description:
Sales Manager :Yuki Huang/ Phone: +8617359287459
E-mail : sales15@amikon.cn/ Skype:+8617359287459
Why choose Amikon ?
Industry downtime can cost hundreds of thousands in lost revenue. Whether you need a replacement part quickly,
or backup stock, the amikon team are on hand to find quality obsolete, new and factory automation and industrial
control parts. Our aim is to get your industrial machines back up and running at the best price.

At amikon customer service and support is very important to us. Not only will you receive your parts quickly and at
a fantastic price, you will also have a dedicated Account Manager on hand to help you through-out the whole process.

Get in touch today to see how we can help you.
FAQ
Q: Is your product new?
A: Yes, brand new.
Q: What is the warranty?
A: 1 year.
Q: What's your advantage?
A: ①Competitve price
②Fast delivery
③Thoughful service
Q: What about payment?
A: T/T
We can offer you best price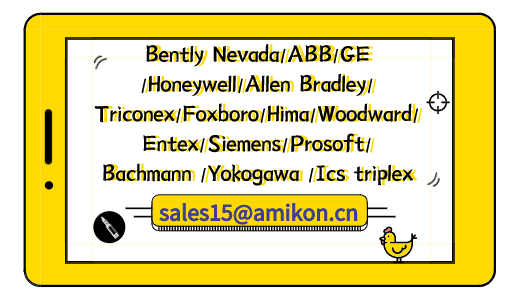 | | |
| --- | --- |
| MITSUBISHI | QJ71E71-100 |
| MITSUBISHI | FX3U -16CCL-M |
| MITSUBISHI | FCU6-HR377 |
| MITSUBISHI | MR-J2S-60CP |
| MITSUBUSHI | MR-J3-40T |
| MITUTOYO | 543-003 |
| MIYACHI | MA-201J |
| MKS | 628A11TBE |
| MKS | 153D-4-100-2 |
| MKS | 627B11TBC1B |
| MKS | 1579A00412LM1BV |
| MKS | 627DX01MCC9B |
| MKS | 626A01TBE |
| MKS | 902-1112 |
| MKS | 653B-2-50-2 |
| MKS | 852B-13384 |
| MODICON | AS-P120-000 |
| Modicon | NW-RR85-001 |
| MODICON | AS-BADU-206 |
| MODICON | MA-0186-100 |
| MODICON | AS-P810-000 |
| MOELLER | PS416-POW-400 |
| MOELLER | PS416-CPU-400 |
| MOELLER | LE4-116-DX1 |
| MOLEX | APP-PFB-PCIE PCIE1500PFB 112011-5026 |
| MOLEX WOODHEAD | SST-PB3-PCU-E |
| MOOG | 3AXES |
| MOOG | G761-3033B |
| MOOG | 2AXES+DBM-04 CY1603B3 |
| MOORE | PSCDM024DCBAN 16809-541/4 |
ABB TEU471-EX.A P.11471-0-3011011 F.6.880581.2 was added in Apr 2021
ABB TEU471-EX.A P.11471-0-3011011 F.6.880581.2 has been viewed 31 times
20 More Products from Amikon DCS Control Inc. :