Bently Nevada 330930-065-00-05
| | |
| --- | --- |
| Name: | Bently Nevada 330930-065-00-05 |
| Category: | |
| Offered by: | |
Bently Nevada 330930-065-00-05 Description:
Contact Yuki to inquiry now
þ Sales manager: Yuki
þ Email: sales15@amikon.cn
þ Skype: +8617359287459
þ Mobile:+8617359287459 (Whatsapp)
---
About US
AMIKON LIMITED has a large selection of industrial electronic components including new and discontinued.
These range from thirty years to the latest technology.
Investing in new technology is not always necessary.
We are happy to help you keep your old equipment in good status.
We currently stock over 20,000,000 items with an MSRP greater than $2 billion dollars.
AMIKON LIMITED offers substantial cost savings while receiving quality products.
Thank you again for visiting AMIKON LIMITED.
For order questions and technical support please contact us via the website or email.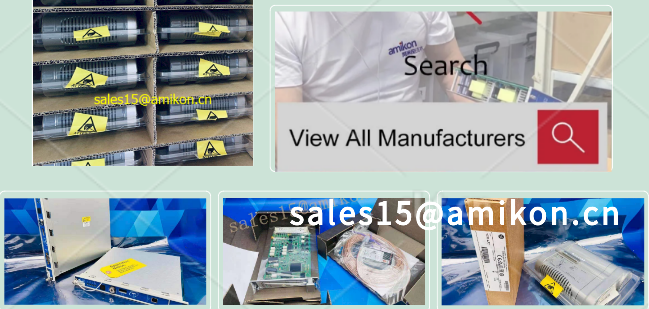 ---
Terms of sale
Payment:
We Accept T/T.
Other payment please send message.
Shipping:
Item within 1-2 days after the payment is cleared.
Item ship By E-packing/FedEx/EMS/TNT/DHL/UPS
All the packing ship with tracking number.
---
Our Supply Range
ABB
ABB Advant OCS and Advant-800xA : DO810 ,SD831 ,AI810 TU830V1
ABB Bailey INFI 90 : IMDSO14 , IMFEC12 , IMDSI22 , IMHSS03
ABB H&B Freelance 2000 : AV31 AV 31 , LL02 LL 02 , RL01 RL 01
ABB Master : DSTX120 57160001-MA , DSTD108P , DSTK183 2639603-BX
ABB Operator Panel : PP835A , PP846A 3BSE042238R2
ABB Procontic : CS31 , 07KT98 , 07SK90R1 ,07ZE63R302,
ABB Robots : DSQC679, DSQC643,DSQC633,DSQC609
Bently Nevada
3300 System : 3500/15 , 3500/22M , 3500/45 ,3500/64M ,3500/94
3500 System : 3500/12 , 3500/20, 3500/46 ,3500/50,3500/65
Proximity Probes : 330130-040-00-00 , 330105-02-12-10-02-00,330130-085-00-00
Proximity Sensor : 330180-50-00 , 330180-91-05 , 330780-50-00 ,330180-91-00
Emerson
DeltaV : KJ3002X1-BB1 12P0683X082 , KJ3221X1-BA1 12P2531X132 VE4035S2B1
Fisher : 01984-4282-0001, 01984-2518-0002
Ovation : 1C31132G01 , 1C31234G01 , 5X00058G01 , 5X00167G01,1C31194G01
Rosemount : 2051CD2A02A1AS3I1M5 405PS100N065D3H
E-mail : sales15@amikon.cn
Bently Nevada 330930-065-00-05 was added in Jun 2022
Bently Nevada 330930-065-00-05 has been viewed 6 times
20 More Products from Amikon DCS Control Inc. :