Single-arm Oscillating Spraying Machine
| | |
| --- | --- |
| Name: | Single-arm Oscillating Spraying Machine |
| Category: | |
| Offered by: | |
| | |
Single-arm Oscillating Spraying Machine Description:
 Single oscillating arm equipped with up to 4 Kremlin spraying guns, each controlled separately
 Easy management of small batches production with frequent lacquer and color changes
 User-friendly self-cleaning conveyor belt
 Thanks to paint recycling system, paint recovery rate reaches to 96%
 Built-in PLC and screen to monitor and control the production
For more product details, please refer to our website: https://www.rffinishing.com/
Ideal for small batches production of furniture/door/cabinet/raised workpiece etc. with water-based and solvent-based paints. Higher productivity and better uniform coating effect is achieved by consistency and flexibility. Last but not least, B1 is designed to be easy to use and maintain.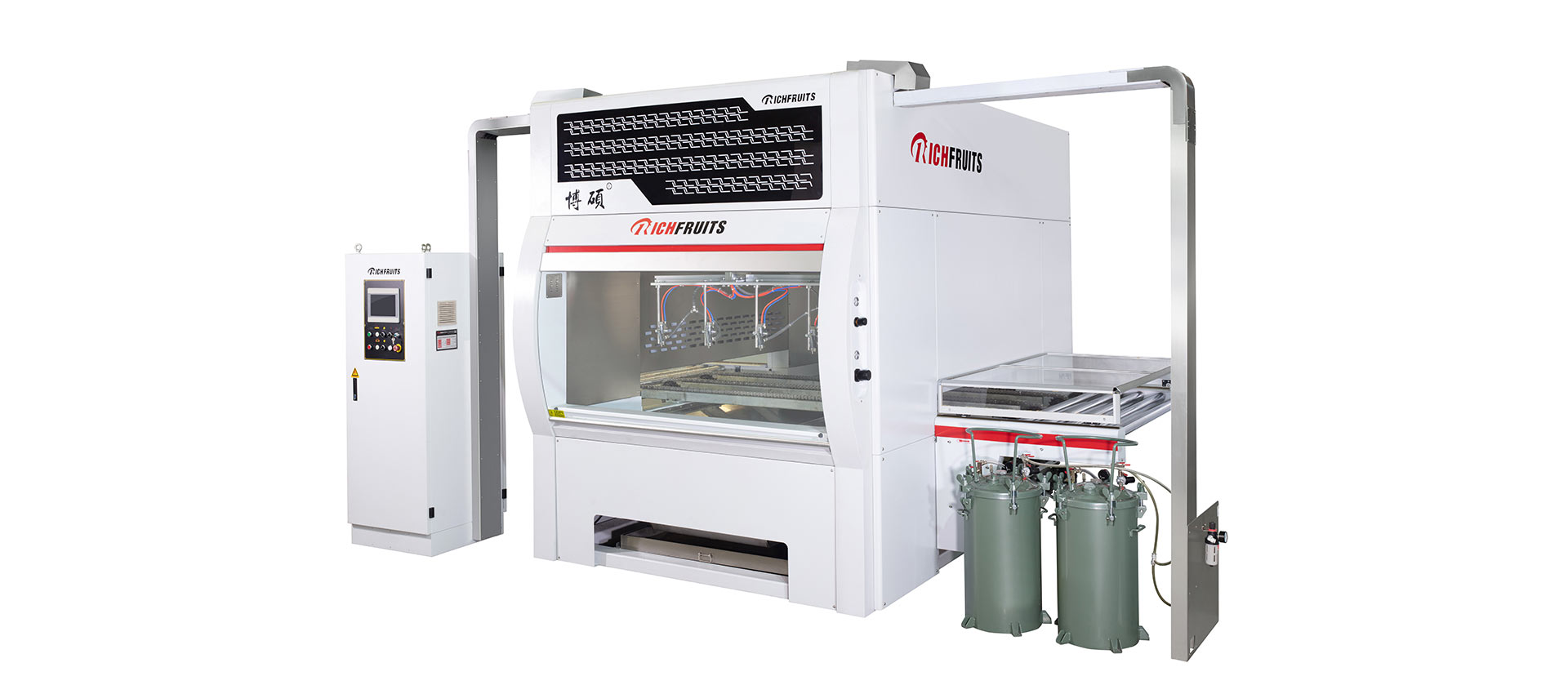 Single-arm Oscillating Spraying Machine was added in Jan 2021
Single-arm Oscillating Spraying Machine has been viewed 81 times
3 More Products from Guangdong Richfruits Coating Technology Co., Ltd :