PCB Surface Cleaner-SM-1A050
| | |
| --- | --- |
| Name: | PCB Surface Cleaner-SM-1A050 |
| Category: | |
| Offered by: | |
PCB Surface Cleaner-SM-1A050 Description: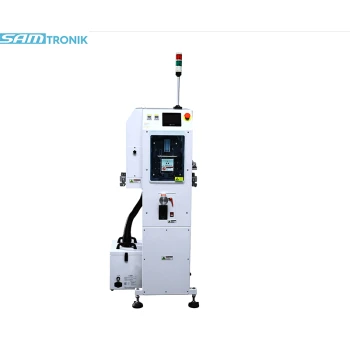 jacky.li@samtronik.com

www.sam-smt.com
| | |
| --- | --- |
| Categories | PCB Surface Clean Machine |
| Album | View larger image |
| Brand | SAMTRONIK |
| Model | SM-1A050 |
| Interface | SMEMA |
| Transmission height | 910mm±30mm |
| Transmission composition | 1-segment |
| Power | 0.1KW |
| Download DOC | |
| Update Time | 2020-11-16 |
Contact Now
Favorites
DETAIL INFORMATION
SM-1A050-PCB Surface Cleaning Machine for smt line
The necessity of using PCB cleaner/PCB Surface Cleaning Machine
1. Dust and dirt may be stuck on the surface of PCB during the handling, laser marking and parking of PCB.
2. The static electricity on the PCB surface causes the PCB to absorb dust.
3. SMT components will become smaller and smaller, and small stains may affect the welding effect.
4. Some large stains may cause short circuit or potential defects of the solder joint.
5. At present, many customers use high-pressure air to clean PCB surface, which has become a fact with high noise, high energy consumption, secondary air pollution, etc.
6. Before and in the future, cleaning and removing static electricity on the surface of PCB chip money will become a part of the process.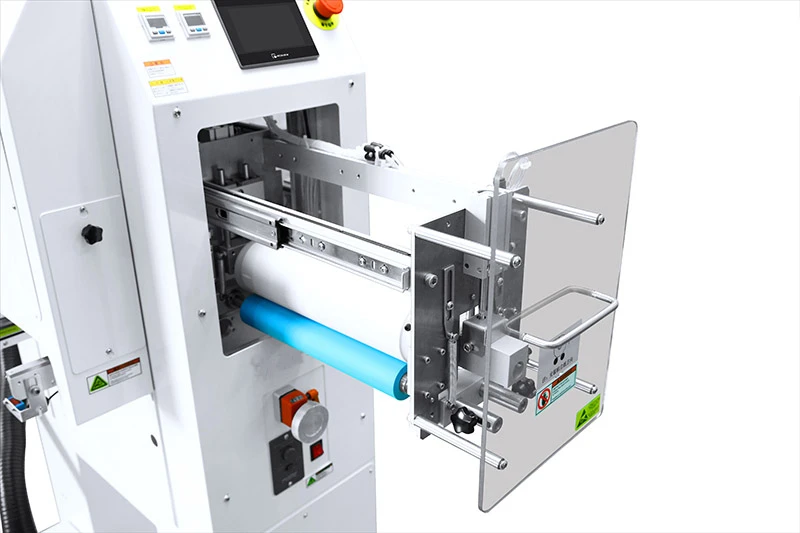 Description:
1. Contact cleaning is more durable and clean, mainly to deal with dust pollution on PCB surface
2. Special structure, effectively clean 99% visible pollutants on PCB surface
3. The latest electrostatic removal technology, positive and negative ions exceed the industry standard
4. Newly developed anti-static brush dedusting device
5. Newly developed anti-static roller dust adhering device
6. Dust adhering paper roll: special polymer material has anti-static function
7. The best adhesive coating thickness improves the foreign body daughter-in-law and catching power
8. Support real-time monitoring of electrostatic pressure
9. Alarm device for blockage of foreign matters in pipeline of vacuum dust collection system
10. Provide and develop relevant interfaces for MES and external system docking
11. CE highest safety level design
12, specially customized for SMT mounting
Feature:
1. Dust sticking system
Japan imported high-precision anti-static sticky roller, contact cleaning, the effect is more thorough and lasting.
When the static electricity reaches 1kV, the normal speed is reduced to below 50v-100v through the PCB cleaning function to prevent the damage of static electricity to electronic components. The static electricity elimination speed is the world leader.
2. Brush dedusting system
The special antistatic brush imported from Japan is equipped with four layers of air filter discharge of vacuum dust extraction system to prevent secondary pollution in the air.
Mechanical dust extraction design is convenient for refueling and maintenance.
Many years of professional surface cleaning design and production experience, we know more about the details of customer requirements.
3. Polymer dust
Sticky dust paper roll: special polymer material with antistatic function, the best thickness of adhesive coating.
Improve the absorption and catching power of foreign matters.
No cutting, easy to use, very safe, save time, minimize waste and save 20%.
4. Electrostatic pressure monitoring system
Online electrostatic real-time monitoring can be customized according to customer needs.
Monitoring data can be recorded online with touch screen at the same time.
The monitoring voltage range can be set.
Dual loop monitoring supports audible and visual alarms.
With the industry-leading surface electrostatic monitoring sensor,
Different cleaning modes can be easily selected according to different substrates.
Specification :
Configuration

M

L

LL

Transmission height

910mm±30mm

910mm±30mm

910mm±30mm

Conveyor belt

3MM Flat belt

3MM Flat belt

3MM Flat belt

Interface

SMEMA

SMEMA

SMEMA

Transmission direction

Left to right / right to left (optional)

Fixed guide rail

Front part of machine

Transmission composition

1-segment

1-segment

1-segment

Width adjustment mode

Manual adjustment

PCB size

 

 

 

PCB size(L*W)

70*70mm~500*

250mm

70*70mm~500*

330mm

70*70mm~530*

460mm

PCB thickness

0.6~4.0mm

0.6~4.0mm

0.6~4.0mm

PCB component height

A 0MM/B 35mm

A 0MM/B 35mm

A 0MM/B 35mm

PCB weight

≤1.5KG

≤1.5KG

≤1.5KG

Cleaning & electrostatic system

 

 

 

Cleaning method

Brush + vacuum + electrostatic removal + dusting roller + dust collection roll + electrostatic removal + monitoring system (shape support upload)

Sticky dust and dust collection

2 + 1 / antistatic special material

Dust removal brush

Antistatic special material

Antistatic device

1 set for each inlet / outlet

Vacuum recovery

Foreign matter blocking alarm device

Installation requirements

 

 

 

Power Supply

220V 50/60HZ ±10%

220V 50/60HZ

±10%

220V 50/60HZ

±10%

Power supply system

L1+N+PE

L1+N+PE

L1+N+PE

Power

0.1KW

0.1KW

0.1KW

Gas source

0.6MPa

0.6MPa

0.6MPa

Air consumption

<10L/min

<10L/min

<10L/min

Power plug type

European standard, American Standard, British standard... (optional)

Machine description

 

 

 

L*W*H

550*688*

1380mm

550*788*

1380mm

550*978*

1380mm

Machine weight

130kg

150kg

180kg

Fixed point to front dimension (x)

185mm

185mm

185mm

Noise level

<75 dB

<75 dB

<75 dB
Option:
A-single machine automatic width adjustment
B- attend to board system system
C-fuji Nexim, Panasonic ilnb system docking
D-ce security interlock
E- Electrostatic monitoring system
F- Air pressure monitoring system
G- Anti PCB warping device
H- other
PCB Surface Cleaner-SM-1A050 was added in Nov 2020
PCB Surface Cleaner-SM-1A050 has been viewed 77 times
20 More Products from Samtronik International Limited :