Bently Nevada 146031-01
| | |
| --- | --- |
| Name: | Bently Nevada 146031-01 |
| Category: | |
| Offered by: | |
| | |
Bently Nevada 146031-01 Description:
Sales Manager :Yuki Huang/ Phone: +8617359287459
E-mail : sales15@amikon.cn/ Skype:+8617359287459
Amikon is your dedicated resource for tackling your most difficult sourcing tasks that
eliminates your need to check with numerous suppliers - we can supply all your components
needs. Our component sourcing solutionis fast, accurate and predictable.
Aware of the serious difficulties in which a company can find itself due to the lack of spare
parts, Amikon wants to ensure its customers concrete and rapid help. The main objective is
to provide, as quickly as possible, the necessary replacement parts and to minimize downtime.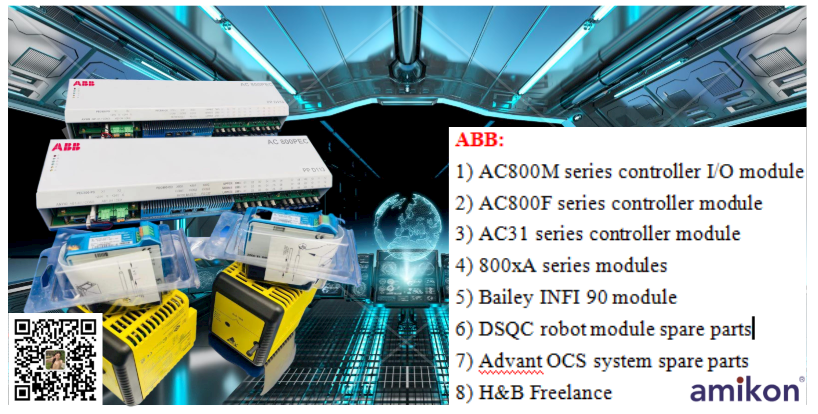 Packing & Shipping
1. We will ship the items within 3 working days after the payment is reached.
2. All the goods will be tested before shipment.
3. New and origin factory individual sealed inner box
4. We can ship to you by DHL/TNT/UPS/EMS/Fedex... Pls contact us directly and we will 5. ship as your requirement.

Other items you will need :
XL200-3602/4602
10645 THERMO SCIENTIFIC RDO/DO DISSOLVED OXYGEN BENCHTOP METER ORION STAR A213
10478 THERMO SCIENTIFIC ADVANCED ISE/PH/MV/ORP METER ORION 720A
10439 THERMO SCIENTIFIC BENCHTOP CONDUCTIVITY METER ORION STAR A111
11017 JANDEL CARTRIDGE PROBE,TYPE C, FOR CDE RESMAP PZ00001C
23247 NIKON PCB, B.CONT 4S007-001
23412 ADVANCED ENERGY PCB, RFG 3K INTERCONNECT CE 2305211-A
23157 DIGITAL PCB ASSY FP570-MAIN
23163 MERLIN GERIN PCB, BACU, 6730718 6716716-2C
22803 FSI PCB, MERCURY INTERFACE BOARD, 290168 290168-200
12339 APPLIED MATERIALS ACQUISITION MODULE HSS696 0190-19109
22695 SCHROFF PCB, VME J1 12 SLOT 23000-042
22825 SPECTRA-PHYSICS PCB, POWER DETECTOR BOARD LZT-9012
1405 OMRON TEMPERATURE CONTROLLER E5CS-Q1G
23091 PERKIN ELMER PCB ASSY, A206 690-0732-002
23194 FUJITSU PCB, LIN F2MC-8FX MB95130MB SERIES 8-BIT MICROCTLRS MB95F136JBS
23413 ADVANCED ENERGY PCB, RF MEASUREMENT 2305238-A
23122 OREGON MICRO SYSTEMS PCB ASSY, 1101-4000001K PC68-41
22652 TOKYO ELECTRON PCB, RF CONT BOARD 2, 1808-022015-12 1881-022015-1
23161 MERLIN GERIN PCB, CARTE PIJO, 6761264 6761263XD-4-C
22816 LAM RESEARCH PCB, PHASE/MAG DET, 13.56MHZ 810-190500-005
22829 HEWLETT-PACKARD PCB, VXI 6-SLOT CUSTOM BACKPLANE BOARD E1421-66501
24013 TOKYO ELECTRON FIXTURE GAP, 15-23, 1810-326523-11
22827 AIR PRODUCTS PCB, REMOTE BUBBLE CONTROLLER 131763
B193 JOBIN YVON MONOCHROMATOR H10 VISH10 VIS DA-40
22739 VAT PCB ASSY, WA0951528501910L 344862
22814 OEM PCB ASSY, ZY3311-3512C M360-B-5 6
22802 NIKON PCB ASSY, MTH-8SMIF 4S018-373
22805 SONOSCAN PCB, CSAM VGA VIDEO OUTPUT A500104
22817 AERA PCB, EXHAUST PRESSURE CONTROL VALVE EPV100
22628 DIVERSIFIED TECH PCB, CBP 14, 912000183 651000175
23543 APPLIED MATERIALS SNSR ASSY DUAL SPILL SNSR PRODR 150CM SM312FV 0090-00084
22643 TEL PCB GAS-I/L-C 3031 SINTER TTL-0058 2181-020184-11 2180-020590-11
3115 INFICON BPG400 ULTRA-HIGH VACUUM GAUGE 353-500
22807 ISE ELECTRONICS PCB, DISPLAY MODULE CU40026SCPB-T20A
22810 TOKYO ELECTRON PCB, AC POW FAIL DET BRD II, 808-621140-1 881-621140-1
22617 MOTOROLA PCB, VMEMODULE, MVME335 01-W3530B04B
23116 CANON PCB, TTL-AS(A)-I/F, BH8-0678-02, BG8-2263 BG9-3713
22620 ADVANCED MOTION CONTROLS PCB, PWM SERVO AMPLIFIER BOARD PCH10A8-3
22593 WATKINS-JOHNSON PCB, TOROIDAL ORIFICE ALARM, ARTWORK A00108 907945-001
24012 COASTAL INSTRUMENTS PCB, MKS MFC 15 PIN TO CARD EDGE MKSC-15
636 MONARCH PROGRAMMABLE DIGITAL TACHOMETER/TOTALIZER ACT-3
23415 ADVANCED ENERGY PCB, UNIVERSAL MEASUREMENT BOARD 2305451-C
22633 LAM RESEARCH PCB, GAS PANNEL W/ 14X SMC NVJ114Y VALVE 810-49333-001
22670 TOKYO ELECTRON PCB, VAC CONT BOARD 2, 1808-022047-11 1881-022047-1
22766 THERMA-WAVE PCB, SERVO AMPLIFIER 3 AXIS, 10A8 14-014873
22540 CONDOR PCB, DC POWER SUPPLY 02-91113-0001
22654 TOKYO ELECTRON PCB, CHILLER I/F BOARD, 808-621600-1 881-621600-1
23081 LAM RESEARCH HUMPHREY GATE DRIVE CYLINDER, CN534B 853-007526-002-C-230D
19888 COPLEY CONTROLS CORP SERVO AMPLIFIER SERIES 300 W/O COVER 303PBH
22599 OEM PCB ASSY, CNTL-10XXNN, PN: 12120-20-553 098-12120-02
22822 PEP PCB, MODULAR, SBC3 31.203-3010.1
11018 VARIAN WAFER LIFT ANODIZED ALUMINIUM END EFFECTOR 10083292 A
22819 TOKYO ELECTRON PCB, CHAM INT-CONN BOARD 2, 1808-022048-11 1881-022048-11
262 OLYMPUS AC SERVO DRIVER DBCP10CA52CDB
22684 OEM PCB ASSY, CNTL-10XXNN, PN: 12127-02-242 098-12120-01
22685 TEL PCB PRE-ALIGNMENT CTRL BD 808-621570-2 KE-1 881-621570-9
22894 FORMA SCIENTIFIC PCB, HEAT INJECT CONTROL PANEL BOARD, 190609-R0 UW 180171
22672 TOKYO ELECTRON PCB ASSY, T-BAWL CONTROL UNIT, 2184-020338-11 MDIF-01A
1091 ADVANCED ENERGY GENCAL POWER METER 3152288-000
​
​
E-mail : sales15@amikon.cn
Bently Nevada 146031-01 was added in Mar 2021
Bently Nevada 146031-01 has been viewed 33 times
20 More Products from Amikon DCS Control Inc. :